Drawing from a still of SIA, Elastic Heart video, our drawing bot drew 8000 straight strokes of various lengths with a ballpoint (continuous line drawing).
Blackstripes MkII draws Miles Davis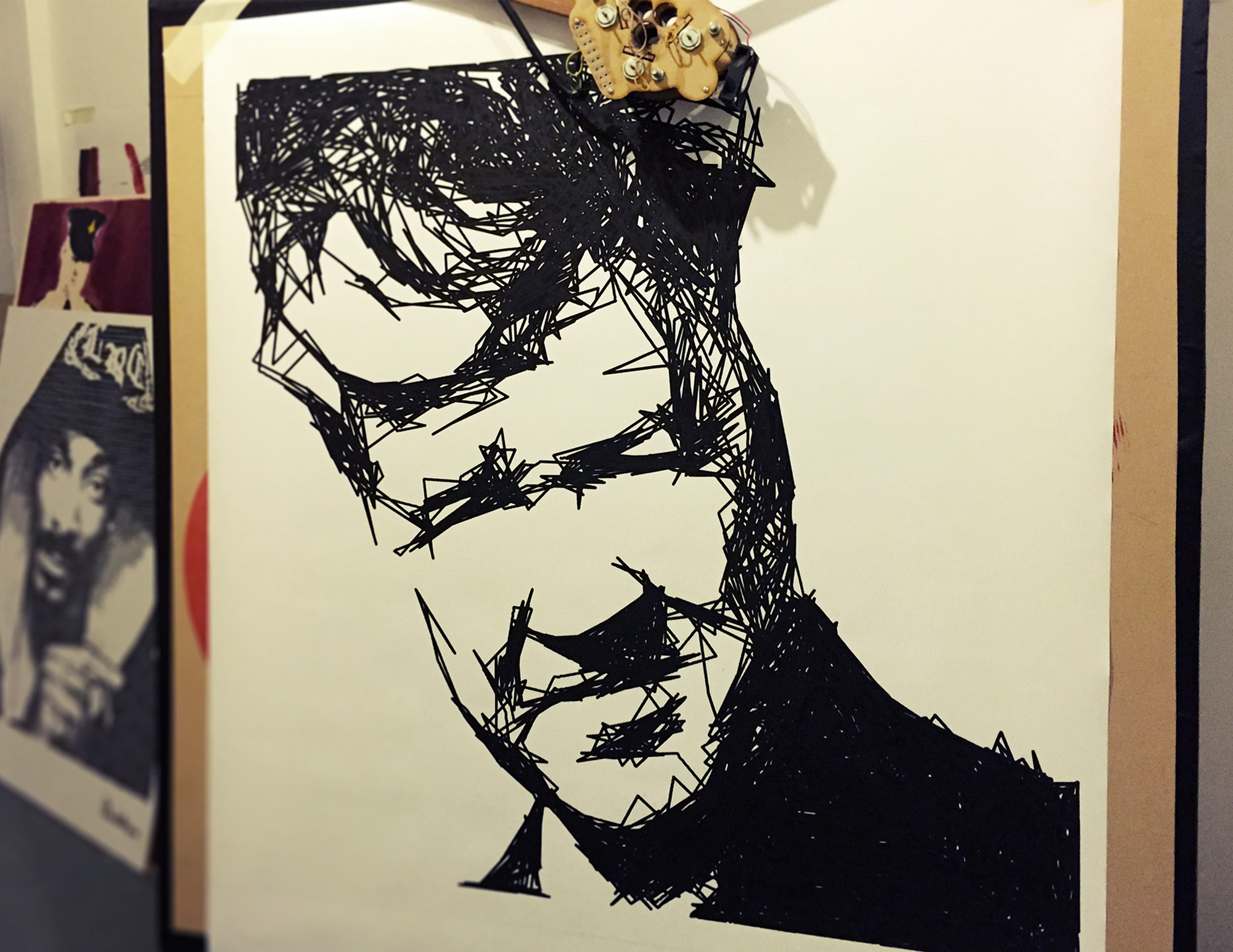 David Lynch drawn with a big Edding marker without lifting the marker once (continuous line drawing).
Output from my iPad custom build app.
Jesus statue as found near a church in Trier (the St. Gangolf church)
Marylin Monroe in circulair style
A lasercut blimp, modeled and sliced in the Autodesk toolsuite such as Autodeks's 123D Design and 123D Make.
Printing Usain Bolt, slightly larger then life!
Fountain of diamonds, as found in the gardens of 'Paleis het Loo'.
theaterclub.nl